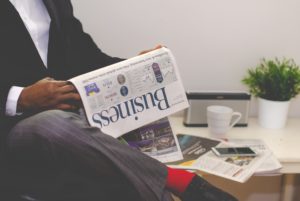 The end of the year fills many small business owners and managers with dread. It's the time to make sure you've properly reconciled all issues related to payroll for tax purposes, clear up any misinformation that may impact your employees and prepare for the coming year. The fear of making a costly error is high. Year-end preparation doesn't have to be terrifying though. Here are some steps to remember when preparing your business for the end of the year.
1. Make Sure Everyone Is Getting Paid
Before anything else, you should make sure all of your employees are going to get paid on time through the end of the year. Holiday schedules can sometimes confuse matters when it comes to payroll, and it's around the holidays that employees often need to rely on their paycheck the most.
2. Get Started on Your Taxes
Sure, you have a few months before your taxes are due, but the sooner you can get started on them, the better. You can always do your taxes yourself, but unless you run an accounting firm, it's not recommended. Why not get professionals to handle it, saving yourself time and stress and reducing the likelihood of errors?
3. Review Your Employee Data
This season is also a good time to make sure all of your employees' data is accurate and up-to-date. Did one of your employees get married? Have a baby? Get divorced? Move to a new address? Get on top of all this data now, and it won't come back to haunt you during the height of business next year.
4. Plan for the Future
Year-end preparation is also a good opportunity to think about your company's goals for the future, especially with respect to your staff. Are you hoping to promote a few of your best team members? Cut away some of the deadwood? Expand your labor force? Knowing what you have in mind now can help you take the right steps moving forward.
5. Find the Right Payroll Manager
With the right payroll service, many of these issues become automatic. Once you find a payroll service provider you can trust, you can relax knowing that employees will get paid on time, their information will be correct and taxes will be filed properly — all without you having to do anything more than supply the required information to the provider. This change can allow you to focus on what's important, providing high-quality products or services and creating a strategy for growth.
In South Central Pennsylvania and Western Maryland, the payroll service provider you can trust is BCM Payroll Services, Inc. With BCM, you get the resources of a premier payroll services company with the special attention of a small local provider. We can handle all of your payroll needs or just the ones that are overwhelming you, and you'll pay only for the services we provide. To learn more or take advantage of a free custom quote for your business, contact us today.