Payroll Solutions
With a full list of payroll services, you can build the exact plan you need with our payroll service provider. There are no contracts to tie you down, only the freedom to adjust your plan as needed to meet the demands of your evolving business. From payroll tax deposits and year-end reconciliations, to new-hire and customizable retirement plan reporting, BCM Payroll Services, a leading payroll services company, will provide the payroll services you need.
Whether you choose to do your payroll in the cloud or locally, we have the customized payroll solution for you!
Our services include, but are not limited to: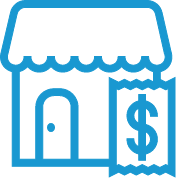 SMB Payroll
As the owner of a small or medium sized business, you are intimately familiar with your industry and the customers you serve. You also know that growing your business... means focusing on the needs of your customers — and not spending time worrying about accounting functions such as payroll. BCM Payroll Services provides comprehensive services for small businesses in the Pennsylvania and Maryland region. When you partner with our team, you'll get:

Guaranteed on-time payroll tax deposits
Quarterly payroll tax returns
Year-end reconciliation
Optional payroll services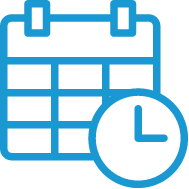 Time Keeping
Whether you need to track time for a single employee or 100, we have a custom timekeeping solution for you. Employees can use a phone, tablet, computer, or physical clock to time in and out. Some of our solutions can even track the... physical location of your employees. Different clocks are available: biometric, swiping a card, or waving a card. We make time keeping easy.
HR Services
We have an HR website that is available 24/7 and is continuously updated by HR Pros to keep you current with all the state and federal payroll laws and best practices. We... also have an upgraded option for phone and email access to the HR Pros. They are able to help you with employee handbooks, complicated team and employee issues, and so much more. Have access to the HR you need.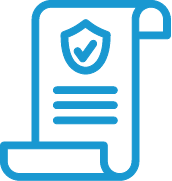 Compliance Posters
Federal and state law requires employers to post labor law notices in the workplace. These mandatory postings include the OSHA Posting, Federal Minimum Wage, FMLA,... USERRA, and various state specific notices. Failure to post mandatory labor law notices can result in hefty fines and lawsuits. We have made these federal and state notices available to you in laminated All-In-One Labor Law Posters at wholesale prices.

For more information please visit posterupdates.com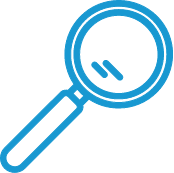 Background Checks
Do you know who you're hiring? 45% of all resumes contain one fabrication, according to the Society for Human Resource Management....

BCM Payroll Services, Inc. is pleased to add simple and affordable background checks as an additional service through our partnership with National Crime Search (NCS). Through our website, we can now provide you complete employment screening solutions. Our partnership provides you with secure and affordable access to a web-based multi-state criminal and sex offender directory that includes over 507 million criminal records.
Want a Free Quote? Request one now!
I have been working with them for over a year now. They have done a great job and are very responsive. They really helped when I needed to setup an employee who was working from the Midwest.
Robert F.
BCM is the best. They are so quick with service and always have an answer for any of my questions. I recommend them for everyone!
Korey P.
I have not thought once about evaluating other partners since their customer service is unparalleled. I honestly feel like they are an extension of our team, and they bring me so much peace of mind.
Karie S.
Excellent service. Would highly recommend!
Chris K.
Payroll Solutions
Whether you're a start-up or long-established and growing company, BCM Payroll Services, a premier payroll service provider, is your answer to payroll management. Providing comprehensive payroll solutions to businesses of varying industry and size, we take advantage of leading technology to streamline payroll processes, all while maintaining our commitment to outstanding customer service.
Business Payroll Solutions
A small-business feel with large-business software. When you work with our payroll experts, we focus on you and take the time to understand your needs and offer flexible services to meet them. You're never tied to a contract with us, and you can cancel your service at anytime. In fact, in the unlikely event that you're not completely satisfied at the end of three months, we'll refund all payments we have received from you. We offer this guarantee because we're confident you won't want to complete your payroll any other way
Cloud-Based Services
BCM Payroll Services is proud to offer our secure, web-based payroll service, also known as 'The Cloud'. It offers benefits to both employees and managers, making payroll completely accessible anywhere, anytime, there is an Internet connection.
Ask us to learn more about the services below:
Platinum Pay
Employee Self-Service Payroll
Report Self-Service
What Businesses Can We Help?
BCM provides customized payroll solutions for any business and most
commonly serve the following industries: