Retail
Payroll Services for Retail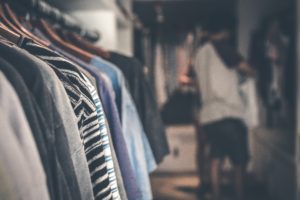 If you've got a retail business in the Pennsylvania or Maryland area, whether it's a small family business or a large department store, BCM Payroll Services, Inc., is the company to contact for all your payroll needs. We're a locally owned business, so we understand the needs and challenges of Pennsylvania and Maryland retail stores when it comes to payroll, and we're ready to meet them for your business.
Retail Payroll Services With Your Business in Mind
If you own a retail business, payroll services can be a real headache. Even if you've got a system in place, things in the retail world change fast. Maybe you have a slate of extra workers coming in over the holidays. Then there's turnover, promotions and workers covering each other's shifts. It's a lot to keep track of, and that's just with payroll. You've got plenty of other things to manage in your retail business as well. Fortunately for businesses in Pennsylvania and Maryland, BCM Payroll Services, Inc., is here to take one big piece off your plate.
We do it all when it comes to retail payroll services. Figuring out payroll taxes driving you crazy? We handle withholding for all local, state and federal taxes, and fill out and submit your W-2s and 1099s. If there's a problem, we'll pay the penalty. This is our business, and our experts know how to do it right so you don't have to worry. We also handle direct deposit and any wage garnishment that may be necessary, and we have a complete reconciliation process to double-check your payroll just to make sure everything comes out as it should.
Retail Payroll Services the Way You Want Them
We understand your retail business has a lot of moving parts. You may not be ready to turn over your whole payroll to BCM Payroll Services, Inc., right off the bat. That's fine. Tell us what you want to handle, and we'll take care of the rest. And once you see how efficiently we take away the stress of managing your payroll and want to give us more, we'll be ready.
BCM Payroll Services, Inc., Advantage
When you see all of the convenience BCM Payroll Services, Inc., can provide for your retail business, we think you'll want us to handle it all as soon as possible. We offer a cloud-based payroll system, so you can access your payroll from any device with a wireless connection, any time at all, whether it's during your lunch hour or the middle of the night.
You don't need to install any software. It's there for you to access when necessary. And if your employees need to check something about their payroll status or print paystubs or W-2s for tax purposes or their records, they can take advantage of the payroll cloud, too.
If dealing with payroll is making you tear your hair out, let us give you one less thing to worry about. There's no contract to sign, so you have nothing to lose. You can add or remove whatever services you need whenever you need to and cancel at any time.
Learn More Now
If BCM Payroll Services, Inc., in Pennsylvania and Maryland sounds like the perfect solution to your payroll headaches, contact us today.
Call us at 717-264-7374 to learn more.